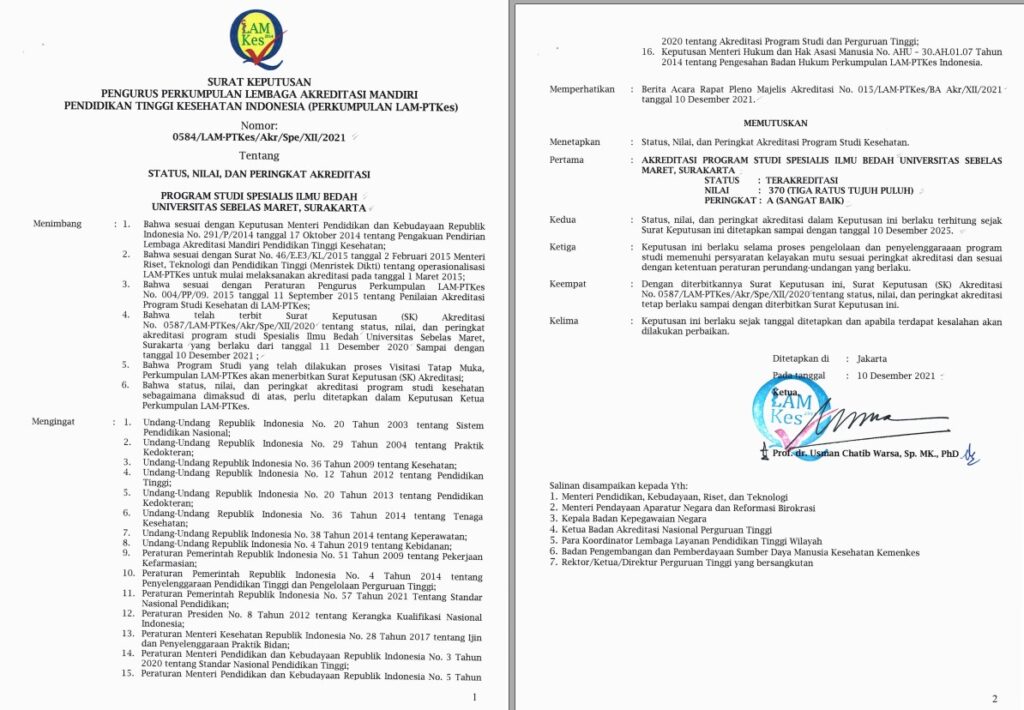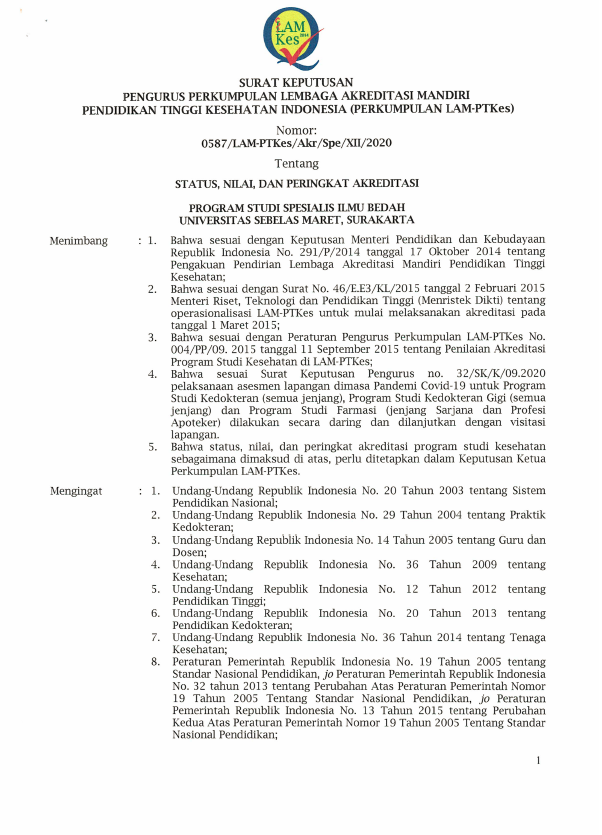 Accreditation surgery program FK UNS / RSUD DR.Moewardi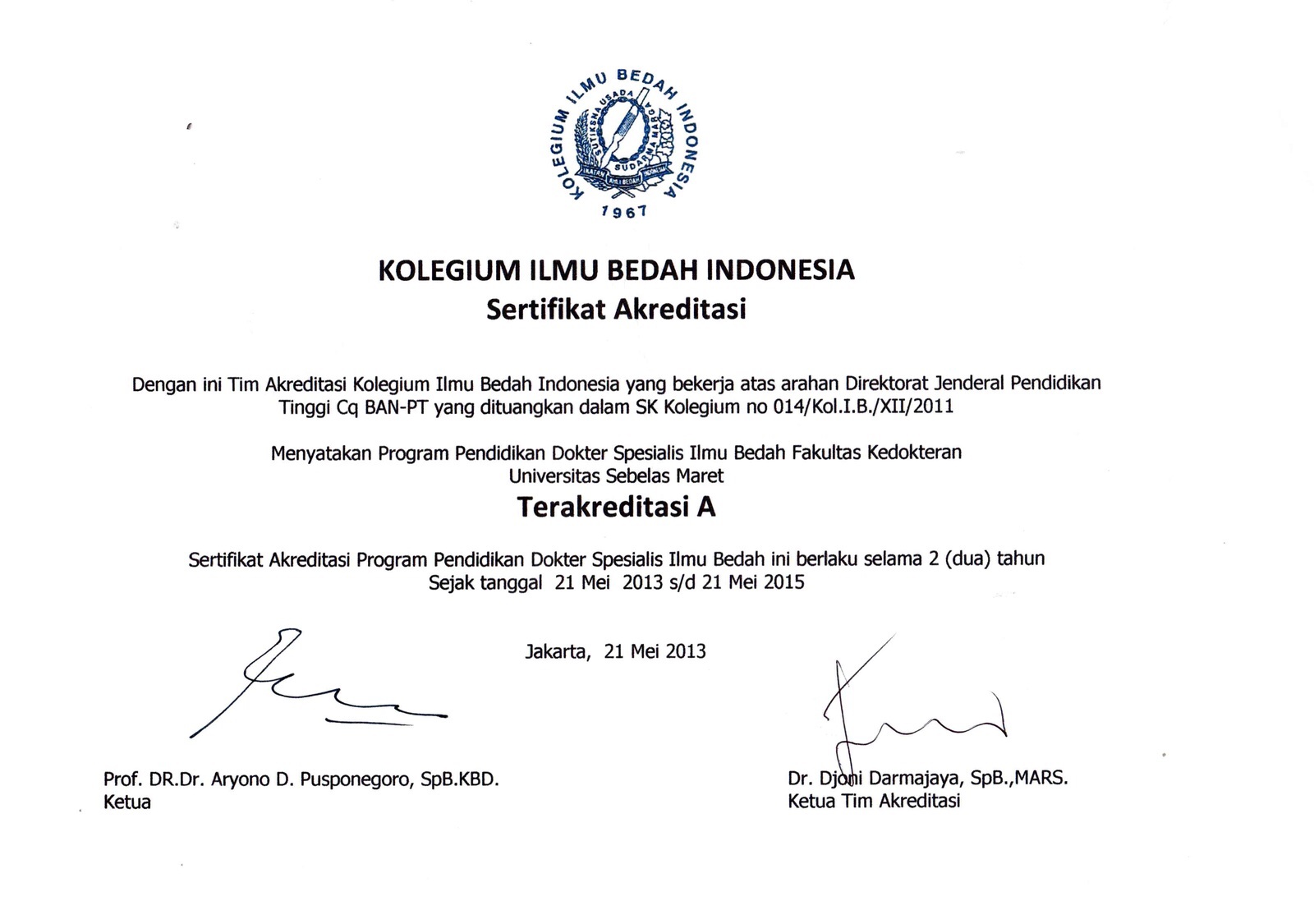 Lembaga Akreditasi Mandiri Pendidikan Tinggi Kesehatan Indonesia (PERKUMPULAN LAM-PTKes)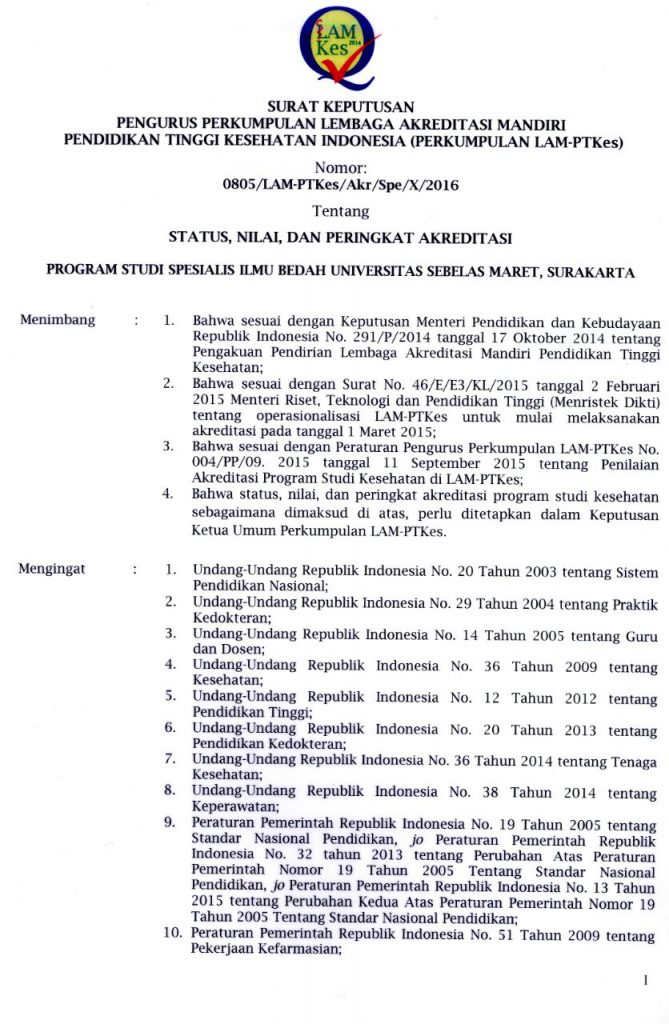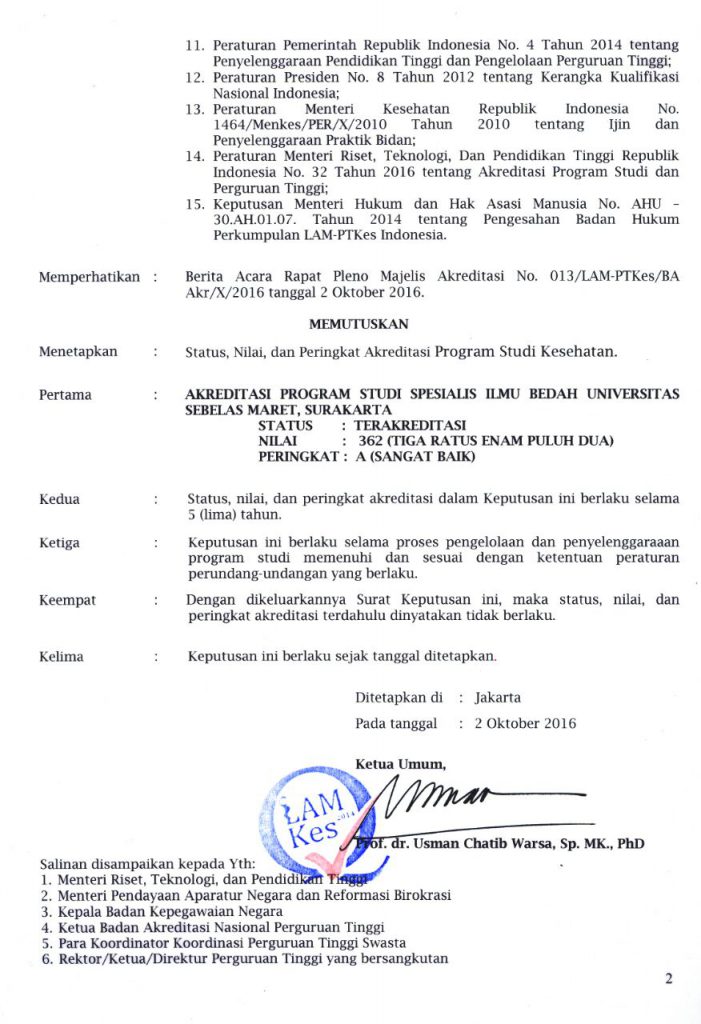 As one of the leading Faculties of Medicine, Faculty of Medicine Sebelas Maret University has a vision to become a surgery program with international repute, to generate professional and ethical surgeons.
Our mission:
To organize education based on the Indonesian surgery collegium.
To develop research and science in surgery and its application to the community.
To support the policies of Sebelas Maret University and dr. Moewardi hospital.
To develop international relationships.
Head of Surgery Program
Dr. dr. Kristanto Yuli Yarsa, Sp.B (K)Onk, M.Kes